Japanese company Tone Mobile has released a very… special… new smartphone. Aimed at parents who want to keep their kids from making bad choices, the TONE e20 has an AI-powered "Smartphone Protection" feature that prevents users from shooting or saving "inappropriate" photos (read: naked pictures).
The official Tone Mobile press release (translated) hails the TONE e20 as the world's first phone with an AI that "regulates inappropriate images" through an AI built into the so-called TONE Camera.
The system is powered by what Tone Mobile calls "TONE Security AI," which is implemented into the phone's TONE Camera to "prevent self-portrait damage caused by children under the age of 18 being deceived or threatened to photograph their own nudity." If the AI recognizes that the subject of a photo is "inappropriate," the camera will lock up; and if you somehow manage to snap a photo before the AI kicks in, the phone won't let you save or share it.
Additionally, a feature called "TONE Family" can be set to send an alert to parents whenever an inappropriate image is detected. According to SoraNews24, this alert will contain location data and a pixelated thumbnail of the photo in question.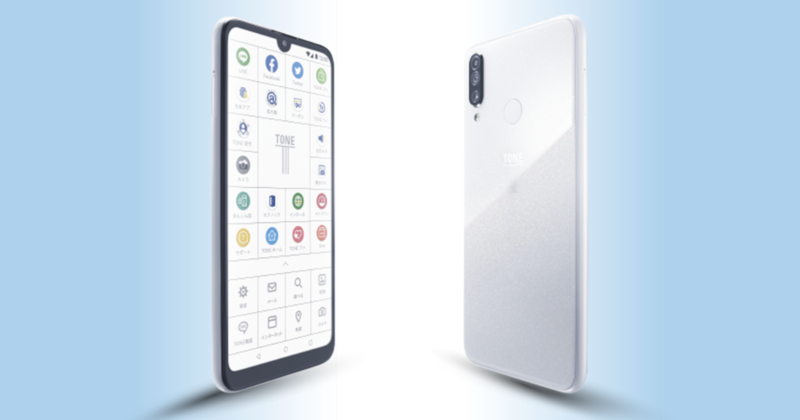 Beyond this special feature, the TONE e20 doesn't stand out above and beyond any other budget phone. It has a triple camera system on the back with 13MP, 12MP, and 2MP cameras, a teardrop notch for its front-facing camera, and pretty meager specs overall—exactly what you would expect of a phone that the company hopes to convince parents to buy for their teens.
To learn more about this quirky phone, check out the translated press release or head over to the Tone Mobile website. As far as we can tell, there's no plan to bring this phone or this kind of technology to the USA or Europe, but given enough interest from concerned parents, you never know…
(via Gizmodo)
read more at https://petapixel.com by DL Cade
Photography