Welcome to Small Humans, an ongoing series at Mashable that looks at how to take care of – and deal with – the kids in your life. Because Dr. Spock is nice and all, but it's 2019 and we have the entire internet to contend with.
---
Stephen Crowley is the worst dad ever. Or, that's what you might think if you believed the playfully Photoshopped images of his daughter, Hannah, that went viral on Reddit two years ago, and were featured here on . 
The project emerged when Hannah returned from her six-month hospitalization after being diagnosed with HLH, a rare immune disorder that required her to have a bone marrow transplant and chemotherapy. To make up for lost time in the hospital, Crowley photographed Hannah constantly. 
Two years later, four-year-old Hannah is fully recovered – and now serving as her dad's photo assistant for his latest shoot. 
Crowley (and Hannah) teamed up with an infant and toddler care brand, called Summer, to create a new series of images focusing on the kind of scenarios that you would never want to see in your baby monitor. Ten percent of this year's sales of Summer's latest baby monitor on their website will be donated to Be the Match's bone marrow registry, a resource that Crowley recognizes as crucial to Hannah's recovery. (Of 27 million donors worldwide, only three matched with Hannah.) 
This time around, the baby of Crowley's family friend, named Ruby, served as the model, alongside her dog, Dougal. 
Throughout the shoot, Hannah carried props, lined up shots and wore her dad's camera around the room. 
"Hannah is a very curious kid, always loves to help out, and enjoys all things creative," Crowley said. "I only realized upon reviewing the time lapse that, while I was out of the room, she was adjusting the camera and looking through the viewfinder. I definitely had that proud-dad moment envisioning her following a path to a creative career, such as photography or design." 
Seeing Hannah helping her dad had an especially big impact on the team at Summer, the infant care company that collaborated on the shoot. 
"The last time we saw pictures of Hannah, she had just come out of the hospital." Jen Johnson, the VP of Brand Marketing at Summer, said. "To now see pictures of Hannah next to her dad made us think about all of the other kids who could one day recover like her." 
Crowley hopes that the project can also inspire other families.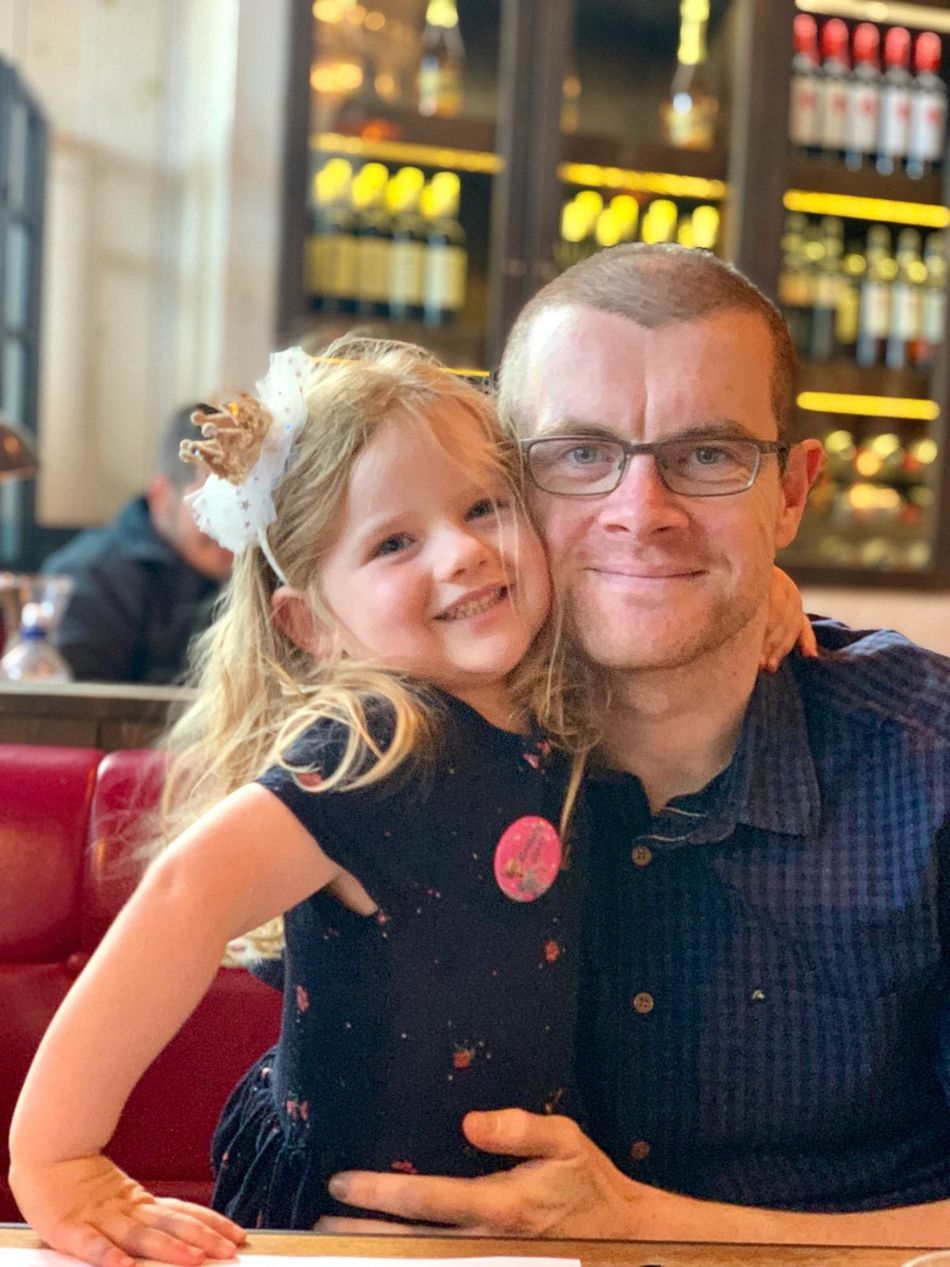 "We kept a positive attitude throughout Hannah's illness and leaned heavily on our sense of humor," Crowley said. "Positivity is very powerful, and laughter really is the best medicine." 
While Crowley's original pictures of Hannah fueled a brief moment of online clamor when people believed his Photoshopped scenarios to be real, Crowley's pictures, of Hannah and for Summer, are meant to delight and surprise, making fellow parents laugh at the ridiculousness of his "what-if" scenarios. 
And as Crowley cheerfully reiterates: "I only appear to be the worst dad in the world." 
read more at https://mashable.com/?utm_campaign=Mash-Prod-RSS-Feedburner-All-Partial&tm_cid=Mash-Prod-RSS-Feedburner-All-Partial by Natasha Pinon
Digital marketing