Fine art photographer Borut Peterlin was recently commissioned to shoot some ambrotypes by costume designer Alan Hranitelj, but he went a few steps beyond your standard wet plate collodion photography. In addition to shooting some beautiful multiple-exposures, he also decided to colorize the scans, creating striking photographs the likes of which we've not seen before.
There's nothing particularly unique about wet plate photography, and there's certainly nothing unique about colorizing monochrome imagery, but Peterlin is the first we've seen who put the two together so artfully in his work work. As it happens, the technique was also crucial for this particular photo shoot.
"Alan Hranitelj is a costume designer who is deeply inspired by Charles Ludwidge Dodgson, better known by his pen name Lewis Carol. Dodgson was an excellent wet plate collodion photographer, and even considered a caree as a full-time professional photographer, but decided to be a writer," Peterlin told us over email. "His Alice in Wonderland is a life time inspiration for Alan Hranitelj and through the colourized wet plate photography of his costumes the circle closes. The concept is why it's crucial—it's not only a technique, it's the application and the concept that makes the difference."
He took viewers along on this shoot via his YouTube channel, and you can watch the whole process—from shooting through developing—in the video below:
Unfortunately, the one thing Peterlin didn't cover in detail in the vlog is how he colorized the images exactly, which is why we reached out to ask him if he'd send us some high-res scans and share some information. He kindly obliged.
"In this case I am hand colouring scans of ambrotypes in Photoshop. I've done it also on the paper, but for this project it was much more suitable to do it in Photoshop, using advanced application of the gradient tool," Peterlin tells PetaPixel. "I learned the technique from this PixImperfect tutorial on YouTube, but of course while working I've found some variations that suited me better."
Using the technique seen in the linked video, he's able to transform his ambrotypes and highlight the costumes.
Here are more colorized ambrotypes from this beautiful costume shoot: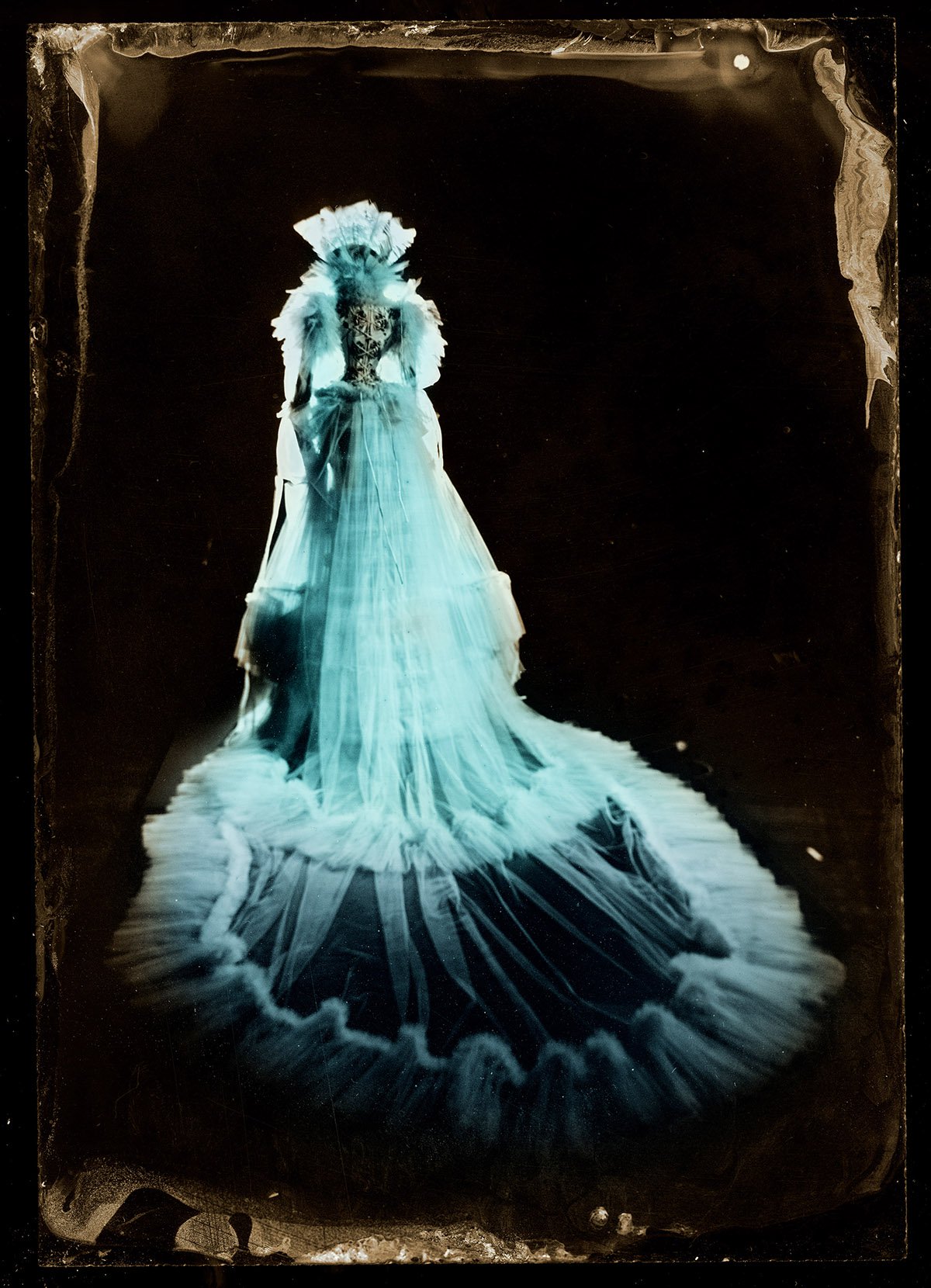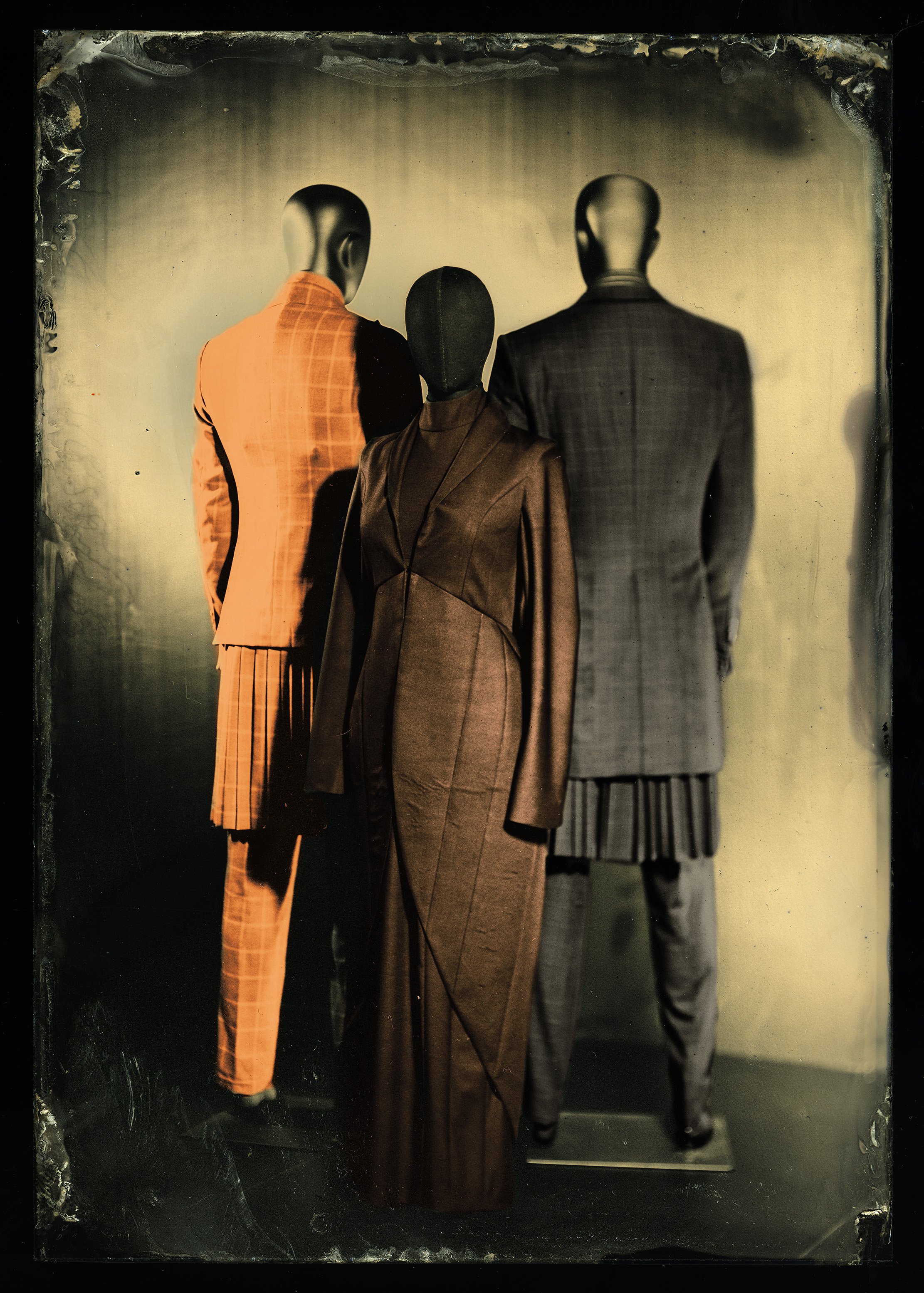 And below, the creative multiple exposure portraits of Alan Hranitelj himself, in case you wanted a closer look at those as well:
To see more of Peterlin's fine art photography, be sure to visit his website and subscribe to his YouTube channel. And if you enjoy the work above, Peterlin has promised to create an in-depth tutorial of his ambrotype colorization process for us in the coming weeks, so keep an eye out for that!
---
Credits: All photographs by Borut Peterlin and used with permission.
read more at https://petapixel.com by DL Cade
Photography