Skylum continues to tease impressive AI features that are coming to its Luminar 4 software this fall. First we got AI Sky Replace, then AI Structure, and now the software company is showing off two impressive new AI-powered tools that will take out blemishes, whiten teeth, adjust facial features, and more: AI Skin Enhancer and AI Portrait Enhancer.
AI Skin Enhancer focuses on removing imperfections and blemishes in the skin without over-smoothing or otherwise removing all of the character from your subject's face. Acne, freckles and moles are automatically removed, and skin is smoothed out while "skin pores and other small details like hair and eyelashes are preserved."
AI Portrait Enhancer takes the edits a bit further, focusing on whole face by providing a whole range of tools, including Face-aware Lighting, Eye Improvement, Dark Circle Removal, Red Eye, Face Contouring, Eye Enlargement, Eyebrow enhancement, and Lips and Teeth Enhancement. All of these tools are automated, but come as sliders that are adjustable so the effect isn't overblown.
Check out Skylum's latest AI tools in action in the demo videos below:
And here are some before and after GIFs that show what the new AI Skin Enhancer and Portrait Enhancer can do: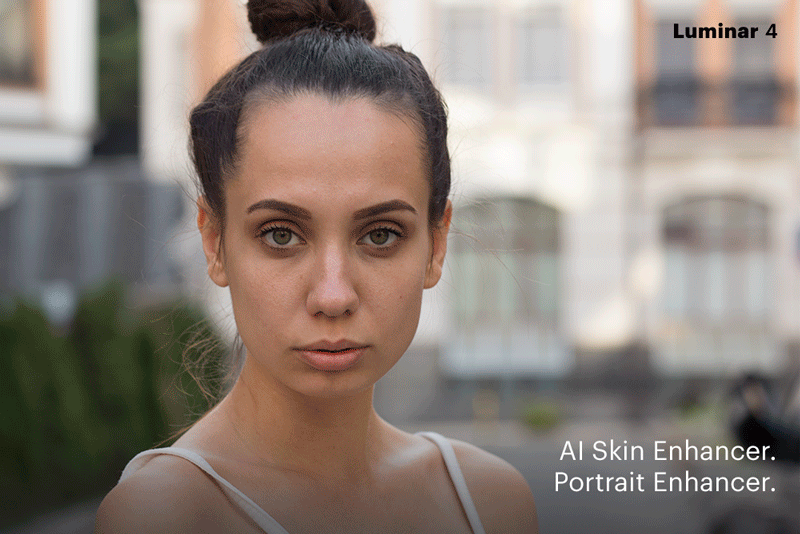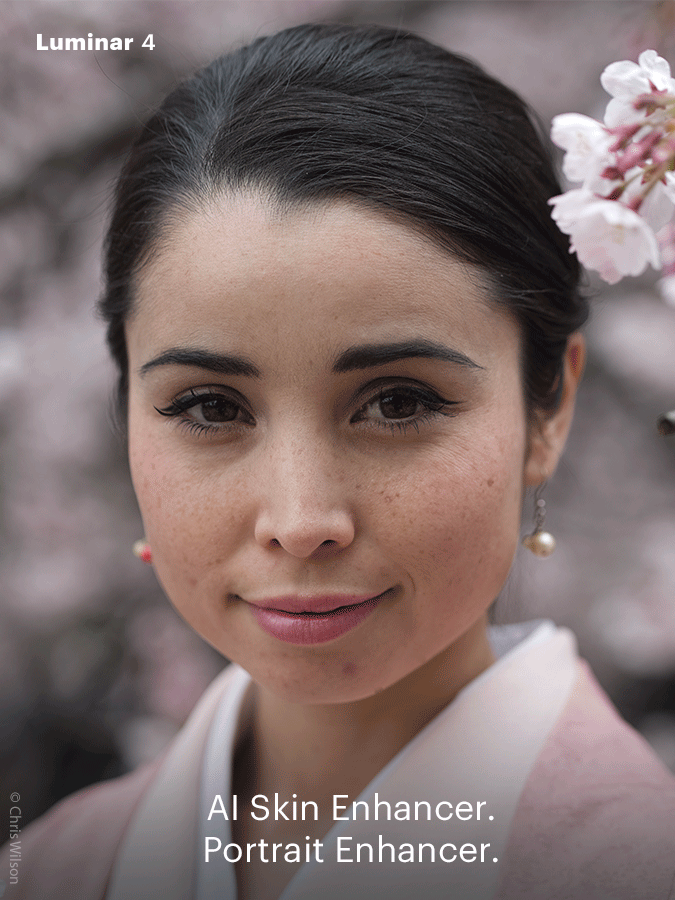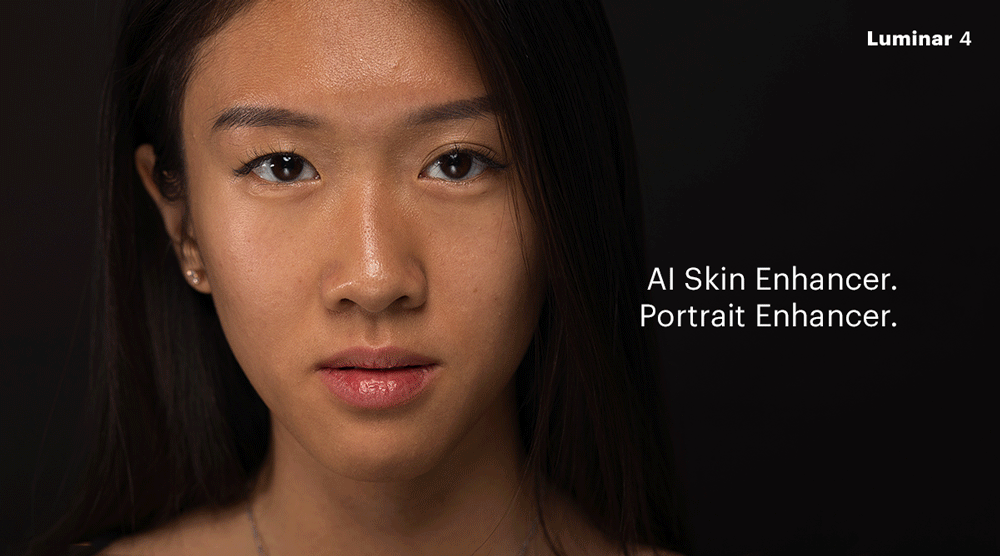 Skylum claims that both tools, which will be available in Luminar 4 this fall, "assist photographers in elevating their portraits without putting forth a significant amount of work and time." And like AI Sky Replace and AI Structure, they promise to turn advanced photo editing tasks into one-click adjustments.
To learn more about the upcoming software, sign up to be notified when its available, or pre-order Luminar 4 at a special discounted price, head over to the Skylum website.

read more at https://petapixel.com by DL Cade
Photography