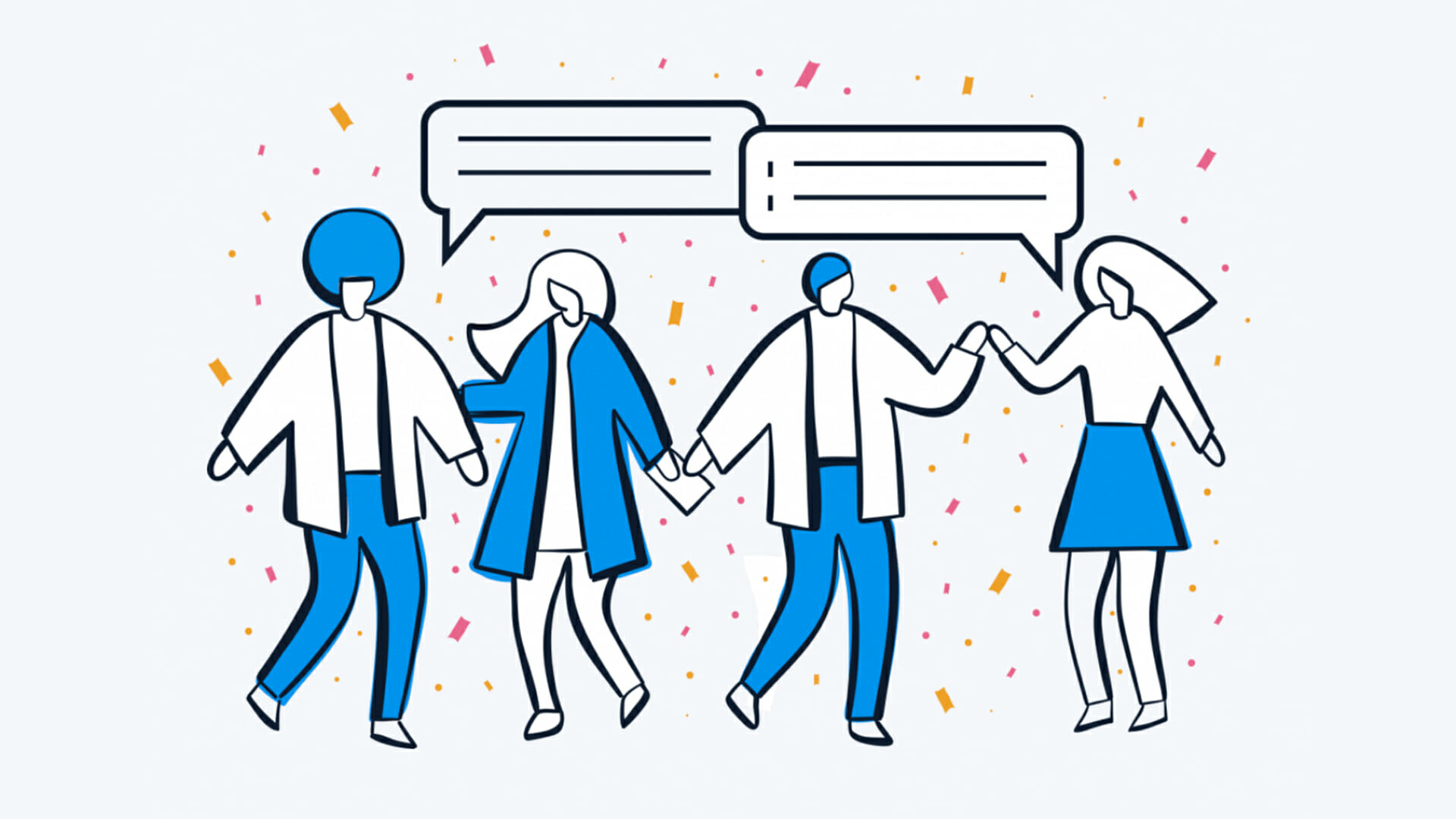 Earlier this year, I joined Online Geniuses – a Slack community made up of thousands of marketing professionals with channel topics spanning everything from content marketing to PPC.
I'd heard of Online Geniuses through the grapevine of industry chatter, but there was never any advertising tactics compelling me to join this niche online community where marketers could probe a hive mind for immediate feedback in realtime.
That's because David Markovich, the founder of Online Geniuses, created it simply as an organic platform for marketers to discuss trends, challenge ideas, and ask industry-related questions in a live chat format. Advertising the community wasn't part of the equation.
"Online Geniuses actually started as a small Skype group with a few marketers," Markovich said. "After a while, those users added their friends until it grew to 300 members. At that point, I decided to move the community to a more robust platform, which is where Slack came in."
What is Online Geniuses? Now with more than 20,000 members, Online Geniuses is a living resource for all things marketing. I decided to give the community a test run after struggling to find the answer to a technical question about programmatic. I tapped into the channel and was instantly met with dozens of responses from practicing marketers in different industry verticals. Problem solved.
And then, of course, there are the renowned AMAs. Every other week, Online Geniuses hosts a slate of AMAs (Ask Me Anything), which are open conversations between accomplished marketing professionals and the community's members. The format attracts members in troves, with the hope of gleaning insights from some of the most decorated marketing professionals around the world.
I sat down with founder David Markovich to dive a bit deeper into Online Geniuses. I wanted to understand why it can be used as an on-demand resource for marketers, how the community is structured, and how marketers can join the action. Below is our interview.
What kinds of marketers does Online Geniuses represent?
It's really a wide variety, from freelancers to agencies and in-house folks. The vast majority are marketing technologists – things like SEO, PPC, marketing automation. But we do see a lot of value coming from vendors or agencies trying to get feedback on new products and service. We try to focus on attracting people who can bring value, which means we don't allow recruiters or salespeople in the community.
How does Online Geniuses work? Is it any different from Reddit or other online forums?
With OG [Online Geniuses], there's a level of instant communication. Since it's in live chat format on Slack, people respond much faster so you get what you need out of it immediately. It's also not formal the way an email or blog post would be, which makes it easier to communicate quickly.
Once you're in the community, you're free to engage with it however you want – whether by asking questions, DMing people, or browsing the channels. About 60% of messages are direct messages between people in our community. Unlike Reddit, where most DMs go unresponsive, OG has close to a 100% open rate when messaging an active user.
What are the most active channels in Online Geniuses? 
#SEO – This channel is one of the most popular, especially since algorithms and tactics are always changing.
#SocialMediaMarketing – Our social marketing Slack channel has 18,000 members and there's always conversations happening.
#Hiring – This one is big for people not just looking for jobs, but also looking at which companies are growing. It's also good for connecting people in your own network to marketing job opportunities.
#Introductions – Every week, dozens and dozens of people introduce themselves in this channel, and of course, people want to see who everyone is and how they can reciprocate value.
#AMA – This channel is kind of a cornerstone for Online Geniuses. Lots of members are active during our scheduled AMAs with featured guests since there is some really valuable information exchanged.
What's the unique value for marketers in joining a community like OG?
It's one of the few places you can meet likeminded marketers and innovators around the globe to chat with, do business or get advice. In fact, I recently saw a message about two people co-founding a business after meeting for the first time on OG. So the instant network is also a huge plus.
Like I mentioned, a lot of people use the community to DM other marketers with questions. It's nice having an immediate resource for something like that.
We also have bi-weekly AMAs that are free for anyone in the community to attend and engage with. It gives members a chance to speak directly with some of the top marketers in the world.
Any examples of past AMAs or insights that came from OG conversations? 
We've had some really well-known names in our AMAs, like Gary Vee, Neil Patel, Rand Fishkin, and Guy Kawaksi. But we also have a lot of conversations featuring in-house marketers at some of the top brands, like Redbull, NBC, Zapier, Netflix, Bumble, Visa, Petco, and TechCrunch.
What are your plans for the future of Online Geniuses? 
We just want to keep doing what we're doing to provide marketing discussions and resources through our community-driven platform. The community connection is huge and has been really instrumental in bringing like minds together to solve problems or get questions answered.
Eventually, since there's already a lot of vendor discussion, we hope to launch a marketplace where people can find the types of software and services they need through an Online Genius community focused on vendors only. The goal there is that vendors would have a channel purely focused on partnerships and technology recommendations.
If a marketer wants to join the community, how can they get started?
Anyone can join the community for free by visiting our sign-up page and completing the form.
All members are manually vetted to ensure we're maintaining the highest quality of the community, but the wait time is usually no longer than two weeks. Once you're in, members can join any of the Online Geniuses channels by browsing the list in the Slack side panel and selecting "Join Channel."
---
About The Author
Taylor Peterson is Third Door Media's Deputy Editor, managing industry-leading coverage that informs and inspires marketers. Based in New York, Taylor brings marketing expertise grounded in creative production and agency advertising for global brands. Taylor's editorial focus blends digital marketing and creative strategy with topics like campaign management, emerging formats, and display advertising.
read more at https://martechtoday.com/ by Taylor Peterson
Business