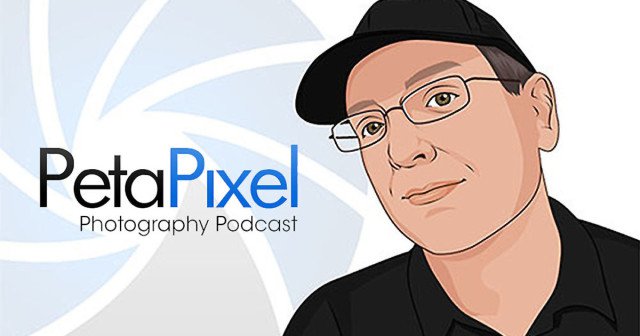 Featured: Portrait photographer, Eli Infante
In This Episode
If you subscribe to the PetaPixel Photography Podcast in iTunes, please take a moment to rate and review us and help us move up in the rankings so others interested in photography may find us.
Show Opener:
Portrait photographer, Eli Infante.  Thanks Eli!
Sponsors:
– Build Your Legacy with Fujifilm
– Get 20% off at BenroUSA.com with offer code PetaPixel20
– Get 20% off at SaramonicUSA.com with offer code PetaPixel10
– More at LensShark.com/deals.
Stories:
Canon's 90D and perhaps the beginning of the end of the DSLR. (#)
Sony hikes of the price of a popular lens. (#)
Canon releases two key lenses in the RF-mount lineup. (#)
Corel announces PaintShop Pro 2020 with AI. (#)
Nikon updates SnapBridge with highly-requested features. (#)
Canon eyes an update of old technology. (#)
A photographer knows his rights, and it nearly costs him. (#)
The FAA reminds the public not to be stupid. (#)
Connect With Us
Thank you for listening to the PetaPixel Photography Podcast! Connect with me, Sharky James on Twitter, Instagram and Facebook (all @LensShark) as we build this community.
We'd love to answer your question on the show. Leave us an audio question through our voicemail widget, comment below or via social media. But audio questions are awesome!
You can also cut a show opener for us to play on the show! As an example: "Hi, this is Matt Smith with Double Heart Photography in Chicago, Illinois, and you're listening to the PetaPixel Photography Podcast with Sharky James!"
read more at https://petapixel.com by Sharky James
Photography