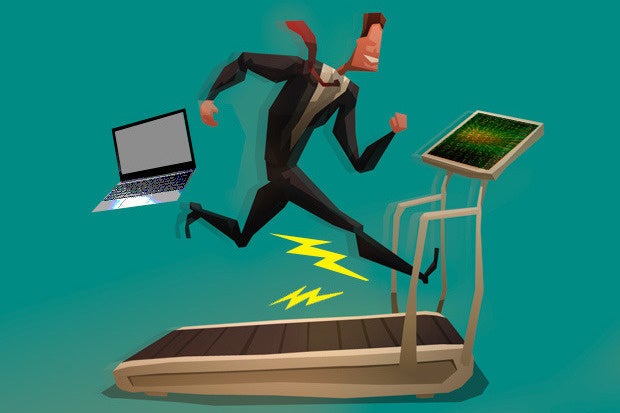 "All technology positions are migrating towards having to be hands-on," Christopher Barron, CIO at Zander Rose LLC, told the audience at the December 2016 CIO Perspectives event in Houston. "That classic perception of a strategic CIO as being someone who always sits away, who tells other people what to do [is going away] …. All the leadership positions in IT, even if you are strategic, you're going to have to be hands-on. Your customers will demand that.
Staying relevant in this new era, when the days of fully staffed internal IT shops are behind us and the use of external resources is fast becoming a permanent part of the IT operating model, will require a re-imagining of the CIO role, says Barron. As the IT leader's job shifts toward "resource wrangler" and internal consultant, CIOs will have to focus on finding new ways to develop the business.
At the same time, it's going to be increasingly harder to hire on-staff IT talent — and here Barron draws a distinction between IT workers and IT talent. "Viable talent is talent for hire. It's just going to get harder and harder and harder to find truly good people that you can bring inside your organization. And know that the moment you hire a really good talented person, someone's going to be looking to poach him," he said.
Regsister now to hear Barron's full presentation and learn more about how CIOs can navigate their rapidly changing role.
http://www.cio.com/article/3162990/cio-role/how-to-stay-relevant-as-a-cio.html#tk.rss_all via http://www.cio.com #CIO, #Technology